Janesville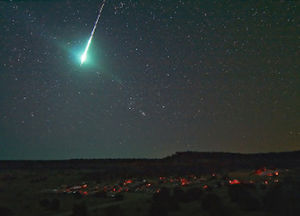 —
A roaring sound caught the attention of people across a widespread region of southern Wisconsin around 8:15 p.m. Sunday.
The sound seemed louder and longer than an airline plane would make, and it was heard in Beloit, Milton, Evansville, Albany, Monticello and Monroe as well as Janesville, according to Facebook comments.
One commenter from Brodhead said it made her house vibrate.
It was raining but not windy in Janesville at the time.
One commenter suggested the sound was from a meteor, and indeed, roaring sounds have been attributed to meteors in the past, news reports indicate.
The Rock County Sheriff's Office and Rock County 911 center said it had received no calls about the phenomenon or any damage.
A 911 official checked with the National Weather Service in Sullivan, where officials had no radar contacts or weather events that might explain the noise.