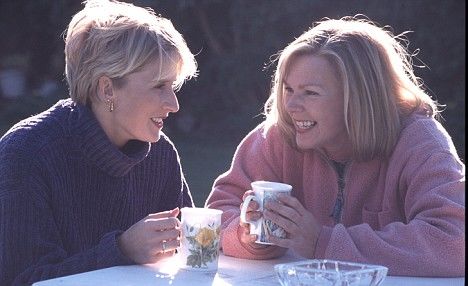 A few years ago, Marianne Kilkenny's elderly parents moved into an
assisted living community
. That got her thinking about her own plans because she didn't want to end up in a similar community or a facility run by a company.
Kilkenny, 65, the founder of Women For Living in Community, is among a growing number of baby boomers who are taking matters into their own hands by creating their own retirement communities.
"I'm part of a movement," says Kilkenny, who lives in Asheville, North Carolina, and is the author of
Your Quest for Home: A Guidebook to Find the Ideal Community for Your Later Years.
She says the focus of the movement is "aging in community as opposed to aging in place."
These resident-created retirement solutions, or intentional communities, are taking different forms, from shared homes to cohousing communities to "pocket neighborhoods" of people who
choose to live
in the same area and watch out for each other, which includes cooking and doing errands together and taking care of people when they are sick.
Charles Durrett, an author and architect who designs cohousing communities, and his wife, Kathryn McCamant, who is also an architect, live in a multigenerational cohousing community of 34 households they developed in Nevada City, California, a town of 3,000 people 60 miles northeast of Sacramento.
While this shared housing model started in Denmark, Durrett and McCamant coined the English term cohousing and brought the concept to the U.S. in the 1980s, publishing
Cohousing: A Contemporary Approach to Housing Ourselves.
In 2009, Durrett published the second edition of
Senior Cohousing: A Community Approach to Independent Living - The Handbook,
reflecting the increased interest in cohousing among aging baby boomers.
"Cohousing, by design, is a social agreement where people know about you, care about you and support you,"
says Durrett, 59. He recently experienced the benefits of a caring community when he had major surgery and needed help. Without that support, he would have had to spend time in a rehab home, a setting where he "would have gone crazy," he says. "If you don't have a community at some level, you're going to be institutionalized."
Bonnie Moore created another version of shared housing when a home renovation and a divorce in 2008 left her with a five-bedroom house and
not enough money
to pay for it. She started taking in roommates, all single, middle-age women.
A few years into her experiment, she created the Golden Girls Network, named for the TV show in which four women shared a house in Miami. The network helps both men and women find shared living arrangements. "You have a house to come home to. You're not living with your kids," she says.
Moore says her situation is clearly a landlord-tenant arrangement and not an intentional community. The women in her home don't spend a lot of time together, though they try to organize at least one shared meal a month. But it is different from living alone. "The best thing is, I come in at night and somebody says, "Hi, how was your day?" Moore says.
Kilkenny is still experimenting. She and two neighbors have developed a pocket neighborhood. When she goes to bed at night, Kilkenny turns on an outside light, and when she gets up, she puts a sticker in her window. Her neighbor does the same, letting each other know that they're OK.
She says the journey toward community begins with knowing yourself and then reaching out.
"You can, in the neighborhood you live in now, say, "Can we make this into a community?" she says. "It's taking the step forward to say, I intentionally want to get to know you, and I want you to get to know me.'"
Building a cohousing community is a more deliberate process, and that is part of its strength, says Durrett, who has built more than 50 such communities throughout the U.S. Before building the Nevada City community, which was completed in 2006, he and his wife offered a presentation to find interested people. They chose the site for the community, paid $5,000 for the land and started working on the community in 2002.