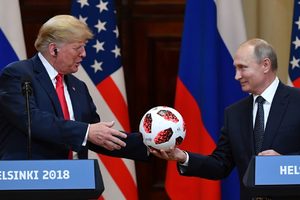 So much winning
Just look at us. Everything is backwards. Everything is upside-down. Doctors destroy health, lawyers destroy justice, universities destroy knowledge, governments destroy freedom, the major media destroy information, and religion destroys spirituality.
- Michael Ellner
Recent Comments
Another one of the Kill/Bill Killings ? ? ONly speculation, I didn't follow the actual story
---
"I would rather take a political risk in pursuit of peace than to risk peace in pursuit of politics." Sounds like something JFK would have said...
---
So, I have great confidence in my intelligence people, but I will tell you that President Putin was extremely strong and powerful in his denial...
---
Thank you Bahar...this is a great article, a fascinating and terrifying timeline. :O
---
Thing is all the howlers are those paid to do it. No section of the not-paid-for public support them.