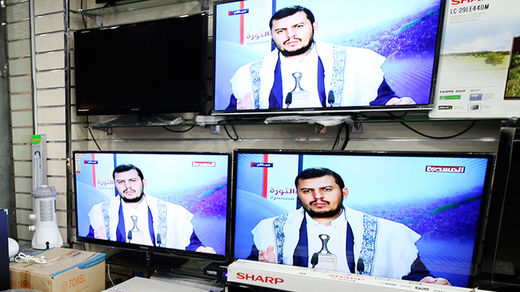 A bounty of
20 kilograms of gold
has been promised by Al-Qaeda for the capture or killing of the leader of Yemen's Houthi rebels and his closest ally, ex-president Ali Abdullah Saleh, SITE monitoring group said.

Comment: At the current $1,200 per ounce of gold price, equals $846,000.


Al-Qaeda in the Arabian Peninsula (AQAP) announced the bounty in a video released through its media arm on Wednesday.
The Shiite Muslim Houthi rebels, who took control of Yemen's capital, Sanaa, in 2014 and are now on the offensive in the southern part of the country, are led by Abdel-Malek al-Houthi.
Al-Houthi, known to be an efficient battlefield commander, established himself as a revolutionary leader, following mass protests in Yemen 2011.
There's little information about the rebel strong man, reportedly in his early 30s, as he tries to keep a low profile, rarely appearing in public or talking to the press.
The Houthi offensive is supported by soldiers loyal to former President Saleh, who was forced to give up power in Yemen after a 33-year rule in 2012.
Being a radical Sunni Islamist movement, Al-Qaeda views the Houthis and Saleh, representing the Shiite Zaydi minority in Yemen, as heretics.
Al-Qaeda's Yemeni wing has bolstered its activities in the country in recent weeks as the group assaulted the town of Mukalla in early April and freed prominent local terrorist leader, Khaled Batarfi.
On Tuesday, the jihadists reportedly assaulted a remote Yemeni military post near the border with Saudi Arabia, killing several officers.
The attacks came amid Saudi-led coalition's airstrikes on Yemen, which were launched two weeks ago with an aim of surprising the Iran-liked Houthis and reinstating deposed president Abd-Rabbu Mansour Hadi to power.