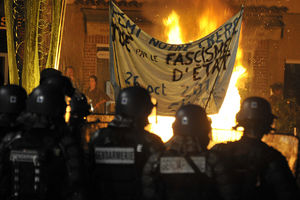 A 21-year-old activist named Remi Fraisse was killed yesterday October 27th during clashes between police and protesters at the site of a controversial dam project near the town of Albi in southwestern France.
Around 2,000 people had attended the protest against the Sivens dam project in woodlands near the city of Albi, about 30kms north east of Toulouse.
Local residents and environmental activists have been protesting against the deforestation of the area for the past couple of months, with some staging hunger strikes. An independent experts' report released on Monday supported the argument of the environmental campaigners by pointing out that the proposed dam was too large for the purposes of irrigating about 20 farms, and that ecological concerns had been neglected.
In a hurry to clear state security forces of any wrongdoing in the death of Fraisse, the
French prime minister Manuel Valls said the investigation would 'under no circumstances' investigate allegations that gendarmes instigated the violence during which Remi Fraisse was killed
.
The local public prosecutor stated today that 'traces of TNT explosive similar to that found in grenades used by the Gendarmerie' were found on the activist's corpse.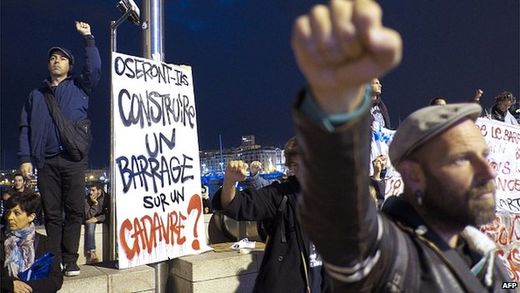 The French people aren't buying it, with protests against police brutality today erupting in Paris, Brest, Lyon and Marseille.
SOTT.net Editor Joe Quinn spoke to PressTV about the young man's death at the hands of forces whose job is to protect the corporate-run state from the people, not the other way around.