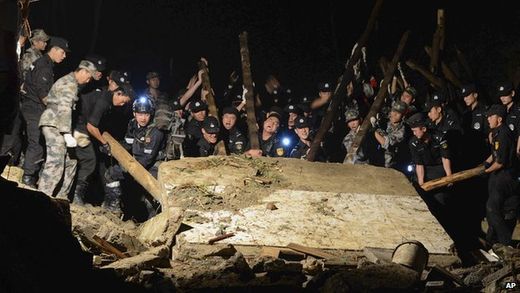 At least six people have died and 21 others are missing after a landslide struck a village in south-west China.
China's state-run Xinhua news agency reported that more than 70 houses in the village in Guizhou province were destroyed.
It also said, quoting officials, that
22 people were injured
and had been transferred to hospitals for treatment.
The landslide was believed to have been caused by a breach from a small reservoir,
state broadcaster CCTV
said.
Local television footage showed dozens of rescuers combing areas covered in dried mud.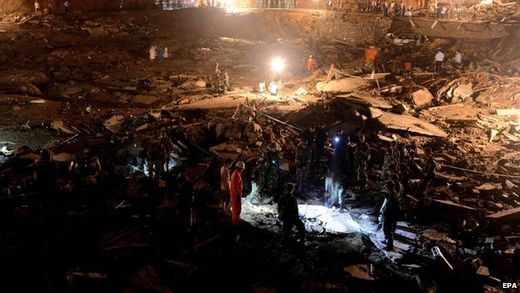 Officials said that they were expecting environmental conditions to "bring some difficulties" to ongoing search and rescue operations.
The landslide which struck Yingping village on Wednesday night was the second disaster to hit China's southwestern region this month.
Earlier this month, an earthquake struck a remote region in neighbouring Yunnan province, killing 615 people.