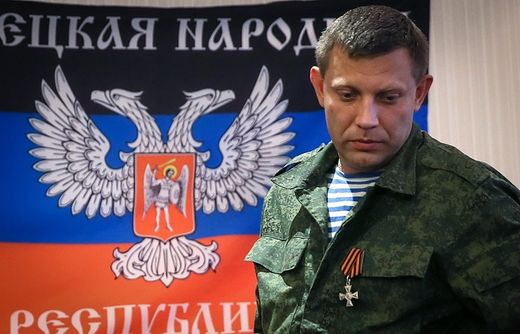 The prime minister of the self-proclaimed Donetsk People's Republic (DPR), Alexander Zakharchenko, has vowed that the DPR will not remain a territory of Ukraine under any circumstance.
The Novorossiya news agency says he dropped the remark in view of the on-going negotiations in Minsk by the heads of state of the Customs Union countries, Ukraine and EU representatives. Ukraine's President Petro Poroshenko said at the meeting the sovereignty and territorial integrity of Ukraine must be preserved.
"Federalization does not suit us," Zakharchenko said.
He said the DPR now saw only one possible option - its total independence from Ukraine.
Zakharchenko speculated that armistice talks, even if they begin after the Minsk meeting, "will not change anything in principle."
"Of course, negotiations may get underway and some kind of armistice may be achieved, but it will be fragile and not real. Novorossiya no longer agrees not only to federalization, but to the preservation of Ukraine as such," Zakharchenko said.