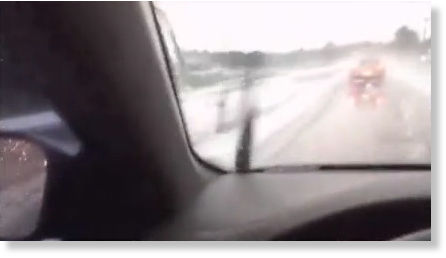 New Berlin-Wisconsinites pride themselves on being a hearty bunch, able to handle any kind of weather.
But the hail storm that happened Friday evening was like nothing many had ever seen before.
The CBS 58 Newsroom received several calls from viewers in shock.
CBS 58 viewer Joe James became a reporter of sorts and started rolling video and narrating the amazing sight outside his car window as he drove along Racine Avenue between Waukesha and Muskego.
"It was just 90 degrees earlier today," he declared. "Amazing hail storm."
Others in Ozaukee County said
drivers pulled alongside the road they were so startled by the pounding of the hail stones.
Another resident in New Berlin said the hail had done major damage to her backyard,
bringing down tree limbs everywhere she looked.
"You guys should be out here," she urged. "This is a big deal."
See for yourself.