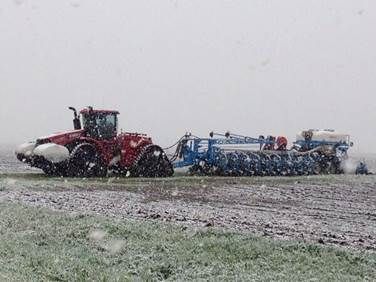 Residents of the north suburbs woke up to light snow on Friday, the first time it has snowed in Chicago in May in nearly 10 years.
Snow was falling in Hoffman Estates and Deerfield around 7:30 a.m. Snow was also reported on cars in the western suburbs.
The last time is snowed in May was back on May 5, 2005, according to CBS 2′s Megan Glaros.
Any snow is unlikely to accumulate, and temperatures will rise to around 50 degrees.
Although there was snow on the ground farther to the west, between Rockford and Sycamore.
Megan Schmit sent photos during her commute to Sycamore.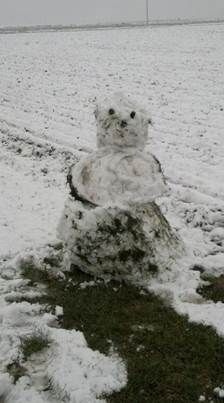 The latest report of snowfall in any season was a trace of precipitation in early June, 1910, according to the National Weather Service.
The heaviest monthly snowfall in May happened back in 1940, when the Chicago area officially got 2.2 inches.
The Friday snowfall was just the latest evidence of an extremely cold and snowy 2014 - which ranked among the coldest and snowiest season in history.
The good news is the weekend forecast looks much better, with temperatures near 60 on Saturday, and in the mid 60s on Sunday.
Next week will be even better, with a high of 68 on Monday, and temperatures in the 70s starting Tuesday.