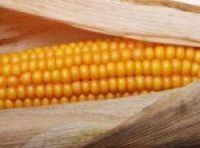 French farmers and seed firms have vowed to fight a ban on genetically modified corn at the country's top administrative court.
They said they will take their case to the country's highest administrative court.
The move comes after the National Assembly yesterday adopted a bill banning the cultivation of all GM corn in France - including MON810, the only variety currently authorised in the European Union - while the government works on changes to domestic and European laws on a longer-term ban.
"The sale, use and cultivation of varieties of maize seed from the line of genetically modified maize MON 810 (...) is banned in the country until the adoption, on the one hand, of a final decision, and secondly, of (EU) community action," said a decree published on Saturday and adopted by the National Assembly yesterday.
The agriculture ministry said it was not surprised by growers and seed makers' decision to appeal against the decree.
The government's latest attempt to ban GM corn
comes shortly before the sowing season is due to begin
.
Two previous bans - in 2008 and 2012 - were overturned by the Conseil D'Etat because the case was "not sufficiently substantiated".