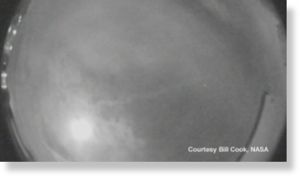 A meteor sighting prompted many viewers to call into the FOX 10 newsroom Saturday evening.
Bill Cooke with NASA's Meteoroid Environment's Office confirmed the object was a meteor that was seen just after 9 p.m. MST.
The meteor was caught on camera by NASA's meteor camera located at New Mexico State University.
Cooke estimates the magnitude of the meteor as a --9, and the size of the rock about one foot in diameter.
The video shows the moon on the left and then a bright object streaks upwards as it passes over the camera.