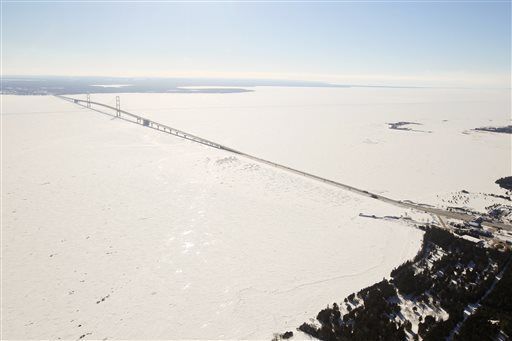 They haven't frozen over this much since 1994
The Mackinac Bridge over the the Straits of Mackinac spans an ice cover that stretches into the horizon in Michigan.
It's been so cold for such a long time in the Great Lakes region that the lakes are now almost completely covered with ice for the first time in 20 years.
Ice cover has now reached 88% across the five lakes, the most since 1994, when 94% of their surface was frozen
, the AP finds. Average ice cover has receded around 70% over the last four decades, so this year's deep freeze will do much to replenish lake water levels by limiting evaporation.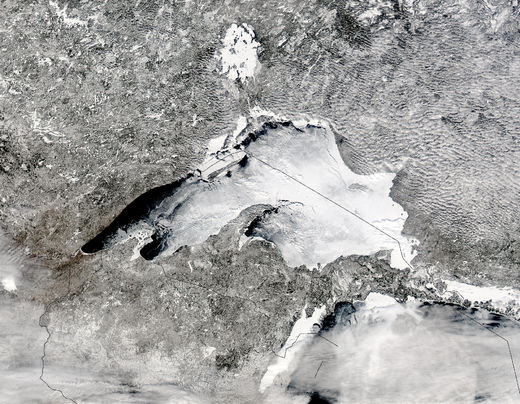 "It has been an extraordinary winter, and the ice cover is a manifestation of that unusually cold winter,"
Michigan's state climatologist tells the
Detroit Free Press
. The ice cover record could be broken by next week if the current rate of increase continues, a meteorologist says, though Lake Ontario is "holding everyone back" with ice cover of just 40%, caused by its depth and the churn of Niagara Falls.
On Lake Superior, which is almost 94% frozen over, the Apostle Island Ice Caves can be reached on foot for the first time in years.