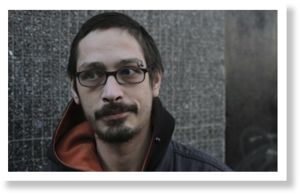 The chief executive of Iceland has said he has contacted the
Crown Prosecution Service
(CPS) to ask why three men caught taking food from bins outside an Iceland store are being taken to court, stating that the company did not seek their prosecution.
The
men will stand trial next month
after being caught taking some tomatoes, mushrooms and cheese from the dustbins behind a branch of Iceland.
"We are currently trying to find out from the Crown Prosecution Service why they believe that it is in the public interest to pursue a case against these three individuals,"
the company said in a statement
.
In a series of tweets this morning
, Malcolm Walker, chief executive of Iceland, said he was seeking further information about the CPS's decision to take the case to court, and said that Iceland staff had not called the police or instigated the prosecution.
"Currently investigating with the CPS to find out why they have decided to take case to court,"
he wrote in a tweet
. He added that the location of the store in Kentish Town, north London, was next to a police station. "We did not call police, did not seek prosecution,"
he wrote
. He said he
knew nothing about the case until reading Wednesday's Guardian
.
He also defended Iceland's record on waste food. "We waste less food than almost any other store - & only waste stuff that is unfit to eat, which we are legally unable to sell or give away,"
he wrote in another tweet.
Paul May, Jason Chan and William James, all residents of a squat in north London, were arrested on 25 October, just before midnight, after a member of the public called the police to report three men climbing over a wall at the back of Iceland in Kentish Town.
It is understood that May, a freelance web designer, will argue that he was taking the food because he needed it to eat and does not consider he has done anything illegal or dishonest in removing food destined for landfill from a skip.
The case will require magistrates to scrutinise the phenomenon of "skipping" - taking discarded supermarket waste to cook and eat - and will highlight the issue of how much supermarket food is discarded, despite long campaigns to reduce the waste. It will also focus attention on a group of people taking radical steps to feed themselves as they struggle with the rising cost of living in London.
Police arrested the men as they left the area with a holdall and trolley containing food. The total value of the items taken allegedly amounted to £33 and they were of low value, consisting of tomatoes, mushrooms, cheese and Mr Kipling cakes.
Initially arrested for burglary, the three men were charged under an obscure section of the 1824 Vagrancy Act, after being discovered in "an enclosed area, namely Iceland, for an unlawful purpose, namely stealing food".
Police returned the items to the Iceland store. The men were held in a police cell for 19 hours before being released, May said.
Lawyers for the three men have asked the CPS to consider dropping the case, but it responded this month that the case would go ahead, because "we feel there is significant public interest in prosecuting these three individuals".
In a statement,
Iceland expressed "sympathy" for those who are struggling with their food bills. "On the issue of food waste more generally, we work very closely with all our suppliers to minimise the amount of waste food Iceland generates. Products are only designated as waste when they have passed their use-by dates and are considered unfit for human consumption. We utilise secure storage areas and/or locked waste bins to dispose of such products because allowing them to be consumed by members of the public would constitute a significant health and safety risk," the statement said.
"We sympathise with those who are struggling to meet their food bills and do our utmost to help, not only by offering outstanding everyday value and great offers to our customers, but also through our support for
Company Shop
and a wide range of charities around the country."
A CPS spokesman said on Wednesday: "I can confirm that Jason Chan, William James and Paul May have been charged with being found in or upon enclosed premises, contrary to section 4 of the Vagrancy Act 1824.
"The next hearing is 3 February at Highbury magistrates court for trial. As usual, we will not be discussing the prosecution case in detail ahead of the trial."