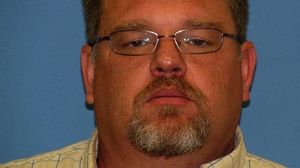 Arkansas state police arrested a police officer from the Little Rock suburbs Wednesday on a charge of rape, with the court appointing a special prosecutor and special judge to examine the case.
Lt. Monte Hodge, an 18-year veteran of the Benton Police Department, turned himself in to state police after an arrest warrant was issued, prosecutor Chuck Graham told Raw Story. Hodge has been released on $25,000 bond, he said.
"We're just now starting to get involved with it," he said, noting that it is standard procedure to appoint a judge and prosecutor from outside of an officer's jurisdiction when accused of a crime.
Hodge's attorney, Bobby Digby, told Raw Story that the officer stands accused of sexually assaulting an underage male family member. "Right now it's just a set of allegations," Digby said. "They haven't presented any physical evidence."
State police first notified the Benton Police in October that Hodge had been involved in an off-duty incident, leading to Hodge's immediate suspension on administrative leave,
the department said in a release Wednesday
. Benton had been a supervisor in the patrol division.