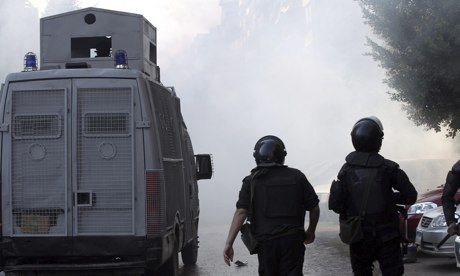 Egyptian security officials say masked gunmen riding on a motorcycle have killed five police officers at a checkpoint in the south of the country.
The officials say the attack took place early on Thursday when the armed men opened fire on the checkpoint in el-Wassta district in the southern province of Bani Suief.
Two police officers were also wounded in the attack.
Egypt has seen a sharp rise in drive-by shootings and attacks targeting police and the military in the aftermath of the popularly backed coup last July in which the army ousted Islamist president Mohamed Morsi.
The most prominent attack was a failed assassination attempt on the interior minister in Cairo in September.
Source: Associated Press