"The Sun drives climate change, not mankind."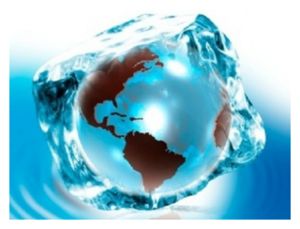 In a press release entitled "Cold Climate Preparation Requires US Academic Support," the Space and Science Research Corporation (SSRC) recently announced that it has launched a nationwide campaign to encourage the largest US academic institutions to become active participants in getting the US prepared for the next climate change,
expected to be one of decades of extreme cold weather.
The campaign is to take the form of a letter being sent to the heads of major US universities and colleges, academic associations, science and environmental departments, media, and government leaders. Universities in the Washington, D.C. area will be the first to be notified. The letter has been composed by SSRC President, Mr. John L. Casey.
Mr. Casey (the press release says) is the leading climate researcher in the US advocating national and international preparedness for the coming cold climate era. His foundational research into cycles of the Sun completed in 2007, led him to the creation of the "Relational Cycle Theory" of global climate change and subsequently, the SSRC.
This theory establishes that the Sun drives climate change, not mankind and that repeating cycles of the Sun allow us to predict climate changes decades in advance.
Mr. Casey, a former White House space program advisor, space shuttle engineer, and NASA Headquarters consultant is the Editor of the Global Climate Status Report (GCSR)©. This report is the only regularly published independent, climate status report in the US using a unique set of twenty four climate parameters to determine the Earth's climate status and future.
Mr. Casey is also the author of the internationally acclaimed climate book,
Cold Sun,
which describes the cause and effects of this potentially dangerous new cold climate. He has amassed a list of correct, major climate predictions that is unmatched by the UN-IPCC, NASA, NOAA and most universities. In March of 2013, he was named "America's best climate prediction expert" by Watchdogwire.com.
In his letter, Mr. Casey stresses the need for our universities and colleges to give up on the past efforts to use the disproved greenhouse gas theory for climate change prediction and adopt the far more accurate models available that use solar activity forcing as the primary tool for climate prediction. His appeal to the academic world is not just driven by the need for improved scientific integrity but also the practical aspects of having that component of our society fully aware and engaged in getting the nation ready for decades of destructive cold weather.
According to Mr. Casey, "Our nation can be much better able to withstand the ill-effects of the dangerous cold that is coming if the academic sector is actively involved in getting our students and the general public informed. Their role is vital to our country's preparations."
For the full press release you may
download it here
in PDF format