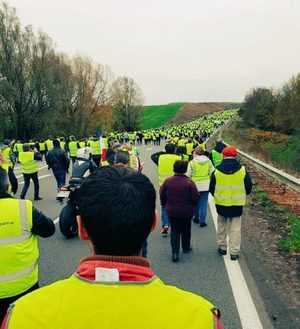 La France En Marche: Mass protests against rising taxes in France, 17 November 2018
For the great enemy of the truth is very often not the lie - deliberate, contrived and dishonest - but the myth - persistent, persuasive, and unrealistic. Too often we hold fast to the clichés of our forebears. We subject all facts to a prefabricated set of interpretations. We enjoy the comfort of opinion without the discomfort of thought.
- John Fitzgerald Kennedy
Recent Comments
Go Charles! The best wake up call for clueless rah-rah dems would be to see all three of the Clintons exposed as the criminals they are.
---
Woe isme, what ism shall it be, today tomorrow was it the same as yesterday, what schism might occur to some ism tomorrow, will it be for some...
---
Slowly increasing oil production is a way to prepare for extremely high oil prices that may take place in a very short time frame and take all the...
---
I read a good book by the pediatrician Robert S. Mendelsohn called How to Raise a Healthy Child in Spit of your Doctor. One of the things he talks...
---
Here in Australia we have the no jab no play/pay and recently it's become law that you must take your child for a 'health check' (whatever the...