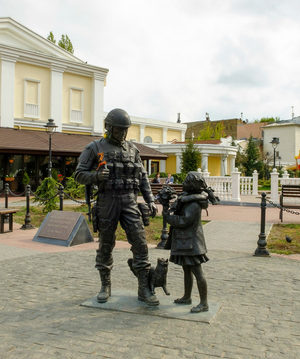 вежливым людям ('Monument to polite people'), Simferopol, Crimea
Every ten years or so, the United States needs to pick up some small crappy little country and throw it against the wall, just to show the world we mean business.
- Michael Ledeen
Recent Comments
Especially the "BitCoin, Internet chats and travelling around got me radicalized" narrative is very suspicious.
---
A recent case from the Netherlands comes to mind: [Link] [Link]
---
It says "crops" in the headline and "plants" in the body of the article but does not specifically mention seeds . It is possible to buy non-GMO...
---
Our food supply is being made more and more toxic to the human body. Organic or bust!
---
It's good to put outsde-the-box ideas out there and hope to engender discussion, but then some problems can be solved more easily than the...