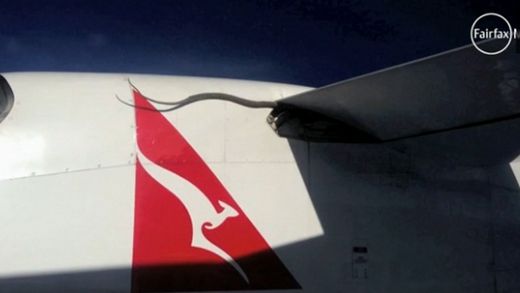 Qantas had its own dramatic ''snakes on a plane'' episode when a three-metre python joined passengers on an early morning flight to Papua New Guinea.
But unlike Samuel L. Jackson's 2006 fictional Hollywood blockbuster in which a nest of vipers causes death and destruction on a jet, this reptile was concerned only with self-preservation.
QF191 was about 20 minutes into its 6.15am flight from Cairns to Port Moresby on Thursday when a woman pointed outside the plane and told cabin crew: ''There's a snake on the wing ... There's its head and if you look closely you can see a fraction of its body.''
While some passengers scoffed in disbelief, she was correct.
Rick Shine, a snake expert at the University of Sydney, said the specimen was a ''very uncomfortable'' scrub python, the longest snake in Australia.
''There's no way it could be anything else,'' he said. ''They're common in north Queensland. They're ambush predators and if there are rodents anywhere nearby, they'll most likely be in the vicinity. They often find their way into tight ceiling spaces in houses, although I've never heard of one on a plane until now.''