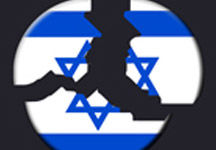 The Syrian army on Monday thwarted a massive attack by a large number of terrorists who were trying to enter Syria through the Jordanian border, and also confiscated Israeli-made missiles and weapons from the armed rebels.
The army confiscated (from terrorists) Israeli-made LAV anti-tank missiles and several wireless equipment which were also made in Israel, Jahineh news website reported.
The Syrian army also prevented the armed rebels from crossing into Syria via neighboring Jordan.
Last month, the Syrian security forces confiscated Israeli-made weapons from an Al-Qaeda ammunition depot in al-Lirmoun area of the Aleppo city on Tuesday.
The weapons were found after heavy clashes erupted between the Syrian army and terrorists in al-Lirmoun area where many terrorists, including a Libyan national, were killed and many others fled the scene, Al-Arabi news website reported.
The army attacked the terrorist centers in different parts of Aleppo, including al-Sha'ar, an old district of Aleppo, and the city's outskirts where many terrorists were killed.
Throughout the last several days, terrorists have sought hard to make a number of Syrian cities unsafe for citizens, but the army has purged them from most neighborhoods and districts, killed tens of them and arrested many others.. see
link
for more.