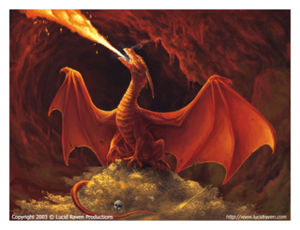 China has launched a crackdown on a cult it says is calling for a "decisive battle" to slay the "Red Dragon" Communist Party, and which has been spreading doomsday rumors, state media said on Friday.
In recent weeks, hundreds of members of the "Almighty God" group have clashed with police, sometimes outside government buildings, in central Henan, northern Shaanxi and southwestern Gansu provinces, according to photos on popular microblogs.
(The group) has "incited followers to launch a decisive battle with the 'Big Red Dragon', to make the 'Red Dragon' extinct and to establish the reign of the kingdom of the 'Almighty God'", the provincial
Shaanxi Daily
said on its website.
It added that the sect's followers have been distributing leaflets saying that the world will end in 2012.
China's Communist Party brooks no challenge to its rule and is obsessed with social stability.
It has particularly taken aim at cults, which have multiplied across the country in recent years. Demonstrations have been put down with force and some sect leaders executed.
"The State Bureau of Religious Affairs has already documented the group's cult nature, has outlawed it and is presently harshly cracking down," the
Shaanxi Daily
said.
It did not say how many followers the sect had.
The State Bureau of Religious Affairs did not answer repeated calls from Reuters seeking comment.
Former President Jiang Zemin launched a campaign in 1999 to crush the Falun Gong religious group, banning it as an "evil cult" after thousands of practitioners staged a surprise but peaceful sit-in outside the leadership compound in Beijing to demand official recognition of their movement.