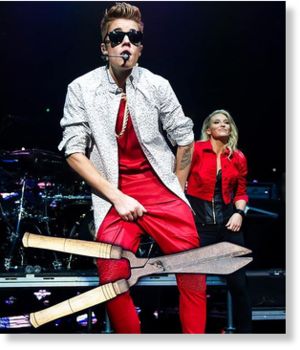 A kidnap gang plotted to strangle and Castrate teen heart-throb Justin Bieber, court papers claim.
Obsessed killer Dana Martin allegedly put a $2,500 bounty on each of Justin Bieber's testicles as he outlined a plot to kidnap, castrate and strangle the teen pin-up.
Jailed Martin - who sports a Bieber tattoo on his leg - is accused of arranging for two other men to abduct and murder the singer, his bodyguard and two more unrelated victims.
According to court papers, he recruited Mark Staake to execute his plan after becoming convinced Bieber had snubbed his efforts to contact him. Staake's nephew Tanner Ruane was later drafted in on the plot.
Having declared the bounty - worth £1,550 - on the 18-year-old's private parts, Martin then ordered his accomplices to strangle the Baby singer with a paisley tie, it is claimed.
The gang were allegedly poised to strike as Bieber played sold-out concerts at New York's Madison Square Garden on November 28 and 29.
But the star was spared after Martin told jail wardens about the plot.
In a lucky twist of fate Staake, 41, was arrested on November 19 on an unrelated outstanding warrant while driving with 23-year-old Ruane.
Cops let Ruane go, but then recorded calls in which he allegedly discussed the Bieber plot with Martin.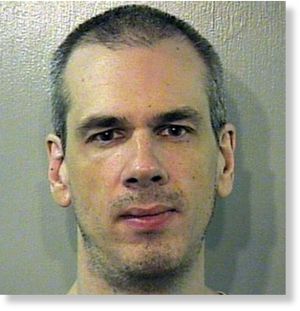 They arrested Ruane in New York on November 20 - and discovered a newly-purchased pair of Fiskars Durasharp pruning shears in his car.
The contents of the calls that revealed the plan are detailed in the arrest warrant, obtained by
The Sun.
The police document states: "When Mr Martin asked what Mr Staake had bought to castrate the victims, Mr Ruane stated that he had bought a pair of hand-held hedge clippers.
"In response to Mr Staake's reluctance to follow through with the castrations, Mr Ruane stated he was going to do it and get 'five large for each one I get'. Mr Martin confirmed that Mr Ruane was going to get $2,500 per testicle."
Police said Martin told his accomplices to strangle Bieber and other victims with a paisley tie as it was his "calling card" in previous attacks.
The document says: "Martin stated a paisley tie needed to be used as that was what he'd used previously."
Martin is serving two life sentences in Southern New Mexico Correctional Facility in Las Cruces for raping and strangling a 15-year-old girl in 2000 in a "case of jealousy".
The detailed affidavit in the warrant explains he plotted the attack as he was upset that Bieber had ignored his attempts to make contact.
The two other potential victims - said to be witnesses to one of Martin's previous crimes - were the first under threat, but the singer was the "ultimate target" in the plot.
The court papers state: "When asked to explain why Victim 3 (Bieber) was to be killed, Mr Martin stated that Victim 3 has a measure of fame and that he had become infatuated with Victim 3.
"Mr Martin stated he had attempted to solicit correspondence on numerous occasions and that Victim 3 never returned in kind.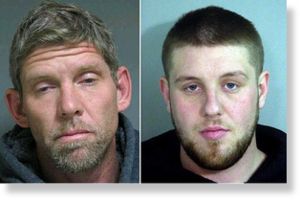 "This perceived slight made Mr Martin upset and, coupled with Mr Martin's perception of being a 'nobody' in prison, led him to begin plotting the kidnap and murder.
"Mr Martin stated he was seeking a measure of notoriety so that there would be people outside of prison who would know who he was." The arrest warrant states Staake is accused of conspiracy to commit murder with Martin and Ruane. Ruane is also accused of conspiracy.
Staake met Martin in jail and set off on his mission following his release on probation on October 22.
He and Ruane were driving in Vermont, where they allegedly planned to commit the first two murders, when a wrong turn took them past a US patrol at the Canadian border.
Officers noticed Staake had an outstanding arrest warrant and took him into custody while releasing Ruane.
Alerted by Martin's comments in jail, investigators then recorded his calls with Ruane before arresting the latter over the alleged murder plot. During their conversations Ruane and Martin were alleged to have discussed their "disappointment" that they could not carry out their plan following Staake's arrest.
New Mexico State Police have yet to decide if Martin will face charges as he is already serving life.
However a New York State Police spokesman said cops believed Martin may be responsible for other kidnaps and murders across America.
Bieber, from Ontario, Canada, burst to stardom in 2009 and has sold more than 15million albums.
His manager Scooter Braun said yesterday: "We take every precaution to protect and ensure the safety of Justin and his fans."
Nut magnet
Bieber has attracted his share of oddball behaviour during his career - including a crazed fan claiming he fathered her son.
Mariah Yeater, 21, said they had 30 seconds of sex backstage after a gig in Los Angeles in 2010
. But texts later emerged where she admitted another man was the dad.
Then last month a £20 sex doll apparently modelled on Justin went on sale
. The angry star was reported to be considering suing.