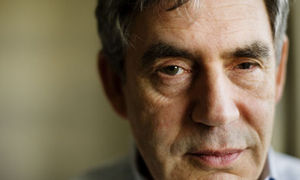 Some of Scotland's most ­notorious killers could escape murder charges under new legislation that grants concessions to criminals who can prove they are psychopaths.
Under the Criminal Justice Act, which came into force in June, offenders accused of murder who are diagnosed with psychopathic personality disorder could face a lesser charge of culpable homicide on the grounds that they have "diminished responsibility", and so avoid an automatic life sentence.
A number of Scotland's most infamous murderers have been referred to as psychopaths, including Peter Tobin, who was convicted of killing three young women, and Malcolm Webster, who murdered a former wife and attempted to kill a second. Peter Manuel, hanged in 1956 for murdering seven people, was said to be "at the apex of psychopath".
Last night, victim support campaigners argued the move could lead to "significant distress and confusion" for relatives seeking justice.
As a common law offence, judges have a range of sentencing options for culpable homicide convictions.
There is no minimum sentence and a life term can be imposed, but it is rare for a crime in which offenders are judged to have acted without "wicked recklessness".
A leading Scottish QC said lawyers were just beginning to realise the potential impact. "Technically it is a big change, because it means that where someone is diagnosed as a psychopath, if that was advanced in the course of a trial, it could be put forward as the basis for diminished responsibility," said Niall McCluskey QC. "The net result is they are convicted of culpable homicide rather than murder.
"On a practical level, because the court can impose life sentences or lifelong restriction orders [for culpable homicide] it may have no affect at all. But there's a symbolic impact for victims. They may feel uncomfortable about the charge being culpable homicide rather than murder."
The legal amendment was first recommended by the Scottish Law Commission in 2004, which suggested that it would be "proper" to consider psychopathic personality disorder as grounds for diminished responsibility.
It claimed: "A key feature of psychopathic personality ­disorder is that the person concerned lacks the normal moral and social constraints on his capacity to control his actions."
This was enshrined in Scots law under the Criminal Justice and Licensing Act 2010, which states:
"The subsection allows for diminished responsibility to be based on the condition of ­psychopathic personality disorder."
Although the change is expected to affect only a small number of cases,
they would be among the most high profile
. Professor David Cooke, a forensic clinical psychologist, predicted that the law change would lead to argument in court over whether the offender really was a psychopath, and whether the condition was responsible for their actions.
"I find it very surprising that this has been suggested," he said. "I personally would not have thought the degree of impairment is sufficient.
"Most people I know with psychopathy would not be sufficiently impaired.
"If I do 100 cases, and another psychologist does the same 100, we would agree to a point but not so much as one would hope, so there's going to be a lot of disagreement in court."
A spokesman for Victim Support Scotland said: "Sentencing is purely a matter for the judiciary, but we know only too well that for families of murder victims not understanding why charges are changed and why particular sentences are given can lead to distress and confusion."
A Scottish Government spokesman said: "It is for the court to determine whether to accept the plea of diminished responsibility on the basis of the evidence offered."
Guity Trio: Mad or bad?
Peter Manuel was found guilty of seven murders between 1956 and 1958 and was hanged at Barlinnie Prison. However, Dr Richard Goldberg said evidence suggested Manuel was a psychopath and should have been spared the death penalty.
Peter Tobin was sentenced to life for the murders of Angelika Kluk, 23, in September 2006, and the historic cases of Vicky Hamilton, 15, and Dinah McNicol, 18, who both died in 1991. Leading psychologist Ian Stephen said he believes he is a psychopath.
Malcolm Webster, 52, was sentenced to 30 years for murdering his first wife, Claire Morris, 32, in Aberdeenshire, in 1994, in a car crash. He also attempted to kill his second wife, Felicity Drumm, in New Zealand. After the trial, Drumm, who married Webster in 1997, branded him a psychopath.