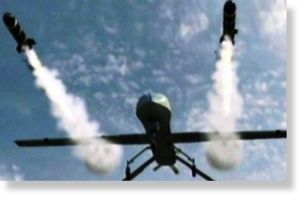 Islamabad - Pakistani intelligence officials say a U.S. drone strike has killed five militants in northwest Pakistan.
Two intelligence officials said at least seven missiles were fired from U.S. drones Saturday at a vehicle and a house in the village of Degan in the Pakistani tribal region of North Waziristan near the Afghan border.
The officials spoke on condition of anonymity because they are not authorized to talk to the media.
They said the area is dominated by anti-American militant commander Hafiz Gul Bahadur. They did not know whether the killed men belong to his group.
The CIA-run drone program is controversial in Pakistan where many call it an infringement on the nation's sovereignty. The U.S. maintains it is necessary tool to combat militants.
Source: The Associated Press