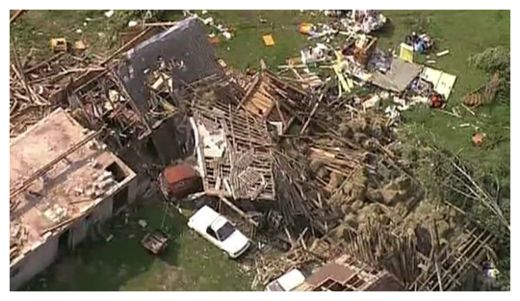 A freak wave of tornadoes ripped through northern Poland on Sunday, wrecking houses and swathes of forest and leaving one person dead and another 10 injured.Tornadoes are not unknown in the European Union's largest eastern country but the scope and power of
Sunday's twisters was unusual and comes in a summer already marked by flash floods, hailstorms and gales.
Some 1,200 rescuers were working to remove fallen trees, unblock roads and restore utilities in the hardest hit Baltic region of Pomerania.Trees were uprooted, buildings damaged and power lines downed, while some 550 hectares of woodlands in the Tuchola Forest area were flattened.
"I saw a black column coming our way," an injured inhabitant of the Wycinki village, whose farm was destroyed by the tornado told state television. "It carried everything away with it ... birds, debris, sucked up water from the lake."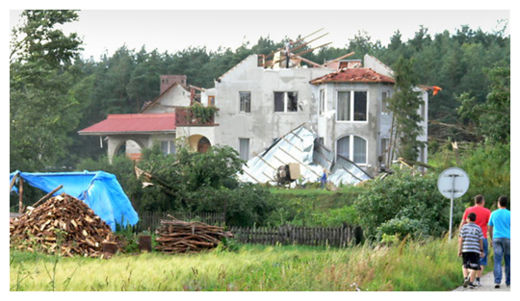 A caravan with a family of three inside was seen flying through the air in the village of Stara Rzeka and breaking into pieces upon landing, but its occupants suffered no serious injuries, news channel TVN24 reported.
"The sole fatality was a 60-year-old man in the Pomeranian village of Wycinki who was crushed to death by his collapsing summer cottage," fire brigade spokesman Pawel Fratczak told Reuters by telephone.
The tornadoes were the latest outburst of violent weather that has battered Poland since the start of the month with hailstorms, gales, cloudbursts and flash floods.
TVN24 reported meteorologists categorising the twister as a class two tornado with wind velocity of up to 200 km/h.