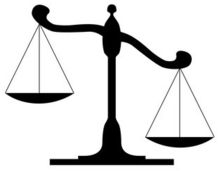 A federal judge has ruled that a woman can sue the Hillsborough County, Fla. Sheriff for preventing her from taking emergency contraception
after she was raped
.
The woman, who is listed as "R.W." in court documents to protect her anonymity, was allegedly raped in January of 2007. After being examined at Tampa's Rape Crisis Center, she was given emergency contraception. She took one pill immediately, and planned to take the other in twelve hours as she'd been directed to.
Unfortunately, R.W. had an outstanding arrest warrant for failure to repay restitution and failure to appear in court. Despite allegedly having been raped, she was booked into Hillsborough County Jail on the outstanding warrants, and staff there confiscated her pill.
According to R.W.'s lawsuit, guard Michele Spinelli
refused to allow the woman
to take the second pill, because "it was against [Spinelli's] religious beliefs."
Fortunately, R.W. did not become pregnant, but she sued both Spinelli and Hillsborough County Sheriff David Gee for gender discrimination and denying her equal protection under the law.
Judge Elizabeth Kovachevich ruled in March that the suit against Spinelli could go forward, but had dismissed the suit against Gee. At the time, Kovachevich has said that "There are no facts of any sort set forth in the complaint that would support any actual damages" against Gee.
However, Kovachevich ruled Monday that an amended complaint showed Gee could be held liable for the actions of his subordinate. The amended complaint alleges that by allowing Spinelli to be the only person on-duty who could dispense contraceptives, and giving her no directive as to policy, Gee effectively granted his policymaking powers to Spinelli. Kovachevich ruled that it was "plausible" that Gee had designated Spinelli as "the final policy-maker with respect to her decision to withhold anti-conceptive medication for religious reasons."
"Gee, as the representative of the municipality, promulgated no policy on anticonceptive medication and provided no guidance or supervision to Spinelli on the matter," Kovachevich wrote in her ruling.
While Kovachevich noted that the case was far from decided, merely being able to bring the case to court is a victory for R.W., and for the right of women to make their own decisions about their reproductive help.