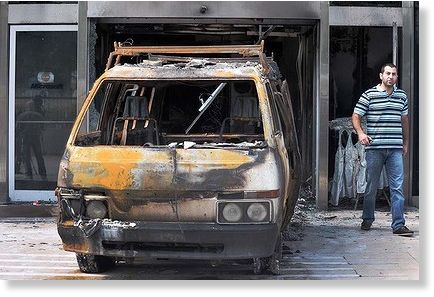 Gunmen rammed a van packed with gas canisters into Microsoft's Greek headquarters in Athens and then set the vehicle on fire, causing damage but no injuries, police said on Wednesday.
At least two people wielding pistols and a machine gun kept security guards away as they carried out the attack at about 0145 GMT, police said.
Arson attacks against banks, foreign firms and local politicians have become more frequent in Greece in recent years as the country battles soaring unemployment and struggles through a recession deepened by austerity policies imposed by foreign lenders.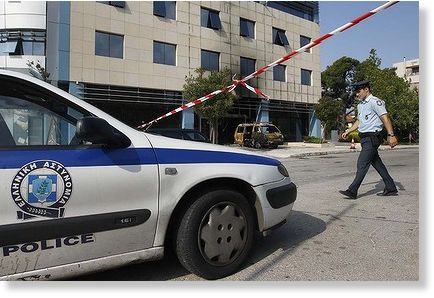 Previous assaults have been mostly blamed on left-wing extremist groups, but police said it was too early to say who was behind Wednesday's attack.
The van, which contained three inflammable gas canisters and five cans of gasoline, was completely destroyed while the ground floor of the U.S. software firm's office suffered heavy damage, police said.
Microsoft said it would shut its office in the city while it assessed the damage.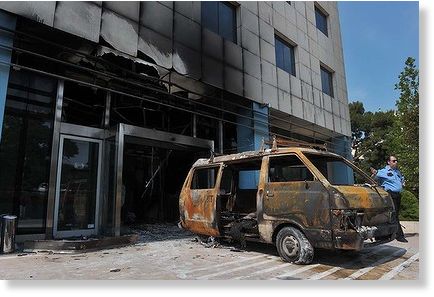 "Staff were told not to come to work today, and probably also tomorrow," the company's spokeswoman Lia Komninou said on Skai TV.
The fire brigade estimated the damage at about $US75,000.
In February, a small bomb was left on an empty subway train in Athens, which a far-left group fighting the austerity policies later claimed responsibility for.
Growing public anger at the impact of the austerity measures was reflected in two parliamentary elections in May and June, in which parties opposed to the terms of the country's international bailout performed strongly.
Source: Reuters