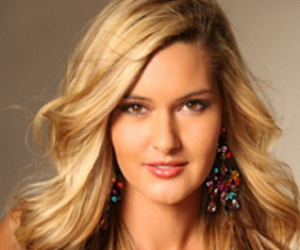 On Sunday, Miss Ohio Audrey Bolte named Julia Roberts' prostitute character in the film 'Pretty Woman' as movie a role where women were portrayed in an "accurate and positive way" (video below).
Judge Marilu Henner asked Bolte during Sunday's Miss USA pageant on NBC: "Do you think women are depicted in movies and on
television
in an accurate and positive way? And please give us an example."
Bolte answered: "I think it depends on the movie. I think there are some movies that depict women in a very positive role, and then some movies that put them in a little bit more of negative role. But by the end of the movie, they show that woman power that I know we all have."
"Such as the movie
Pretty Woman
. We had a wonderful, beautiful woman, Julia Roberts, and she was having a rough time, but, you know what, she came out on top and she didn't let anybody stand in her path."