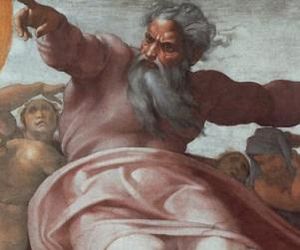 The Good News Club, an after-school club sponsored by a group called the Child Evangelism Fellowship (CEF), is offering bible lessons to public school children that include the biblical story of God telling Saul to kill the godless Amalekites.
In the bible, 1 Samuel (15:3) says: "Now go, attack the Amalekites, and totally destroy all that belongs to them. Do not spare them; put to death men and women, children and infants, cattle and sheep, camels and donkeys."
However, some people are concerned that this story will teach genocide to children, as various faiths have tried to use it to justify violent acts, reports the
U.K. Guardian.
On their web site, the CEF says: "As with all CEF ministries, the purpose of Good News Club is to evangelize boys and girls with the Gospel of the Lord Jesus Christ and establish (disciple) them in the Word of God and in a local church for Christian living."
There over 3,000 clubs in public schools, since a 2001 Supreme Court ruling, which said that the Good News Clubs can meet in public schools in the United States after school hours on the same terms as other community groups. The kids are not required to go to the Good News Clubs and need parental permission to attend.
Beyond the biblical teaching, are follow up questions that disturb critics.
The CEF instruction manual reportedly states: "The Amalekites had heard about Israel's true and living God many years before, but they refused to believe in him. The Amalekites refused to believe in God and God had promised punishment."
"If you are asked to do something, how much of it do you need to do before you can say, 'I did it!'? If only Saul had been willing to seek God for strength to obey!"
A review question in the text adds: "How did King Saul only partly obey God when he attacked the Amalekites? [He did not completely destroy as God had commanded, he kept the king and some of the animals alive.]"