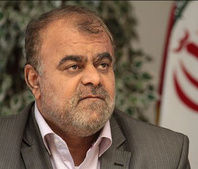 Iran will cut oil export to all European countries if they do not lift sanctions on Tehran after the next round of talks in Baghdad, country's Oil Minister Rostam Qasemi said on Thursday,
Mehr
reported.
After nuclear negotiations in Istanbul on April 14, which was described as positive, Iran and the 5+1 group (the five permanent members of the UN Security Council and Germany) are scheduled to meet again in Baghdad on May 23.
Qasemi said the Oil Ministry has "officially" cut crude exports to Britain and France, however, he added a stop of Iran's oil export to refiners in Greece, Spain, and Germany is not "official". He added that Greece is paying a large sum of its oil debts to Iran.
The minister went on to say that the National Iranian Oil Company (NIOC) has signed new contracts with some customers so that if oil export to Europe is halted completely Iran will have alternative buyers.