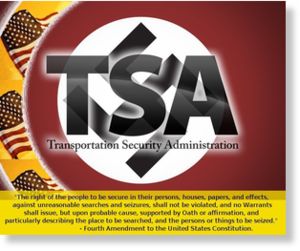 The Transportation Security Administration (TSA) released a bulletin recently warning state and local authorities to be wary of potential terrorist plots against mass transit and buses in particular, TSA Administrator John Pistole said in a university forum.
TSA released the bulletin to remind agencies of the general threat against mass transit, not due to a specific new threat against mass transit, Pistole emphasized. Buses remain an attractive terrorist target due to their open architecture and accessibility for use by millions of travelers.
Pistole described the bulletin, Terrorist Concerns Regarding Mass Transit Bus Systems, as something TSA reissued out of recognition that millions more people travel by mass transit rather than by air, particularly during the busy holiday seasons marked by Thanksgiving and Christmas.
According to reports, the bulletin noted that attacks against buses are more prevalent worldwide than attacks against aviation systems. Terrorists have launched more than 725 attacks against buses between 2004 and 2009, the bulletin estimated.
Pistole referenced the magazine
Inspire
, published by al Qaeda in the Arabian Peninsula (AQAP), and its previous call for terrorists to hijack busses to ram them into crowded areas, buildings, and other infrastructure. US drones killed Samir Khan, the publisher of
Inspire
, along with radical cleric Anwar al-Awlaki in Yemen at the end of September.
Ray Kelly, commissioner of the New York Police Department, said Grand Central Station in Manhattan was an AQAP target. Moreover, documents recovered from the May raid in Pakistan that resulted in the death of Osama bin Laden revealed al Qaeda's continued interest in plotting to attack US rail systems.
TSA continues to work with federal, state and local law enforcement agencies to protect mass transit, Pistole said at the forum, held at the George Washington University in Washington, DC, Thursday. Together, they staff Visible Intermodal Prevention and Response (VIPR) teams, which send federal air marshals, surface transportation security inspectors, transportation security officers, behavior detection officers, and canine teams around mass transit hubs to seek out vulnerabilities and to deter plots against transportation infrastructure.
In addition, authorities have made smart use of uniformed officers, canine teams, and closed circuit television in transportation hubs, Pistole said. Those three elements have been known to deter terrorists plotting against mass transit systems.
In a hearing of the Senate Commerce Committee Wednesday, Pistole further defended TSA's efforts to protect surface transportation systems.
Senators led by Frank Lautenberg (D-NJ) questioned if TSA had truly done enough to secure rail and bus systems when roughly 98 percent of its budget was dedicated to aviation security and only about 2 percent was dedicated to surface transportation security.
Pistole insisted such figures did not reflect reality as the Department of Homeland Security (DHS) had spent billions on mass transit security through state and local grant programs awarded by the Federal Emergency Management Agency in the past eight years.
Funds awarded through the State Homeland Security Grant Program, Transit Security Grant Program, and others have gone a long way to providing money for state and local authorities to assess vulnerabilities and protect travelers on mass transit systems, Pistole contended. In some cases, the grants have funded participation on VIPR teams; in others, they have provided money to harden bridges and tunnels against potential attacks.
Pistole spoke at the George Washington University to highlight progress and challenges confronting TSA as it approaches its 10th anniversary on Nov. 19.
The top accomplishments of TSA recognized by Pistole, however, dealt squarely with its aviation security measures. The TSA chief hailed his agency's activation of Secure Flight, the government run program to screen travelers for terrorist connections; 100 percent screening of domestic air cargo traveling on passenger planes and high-risk cargo from overseas; and advanced baggage screening for checked luggage at US airports.