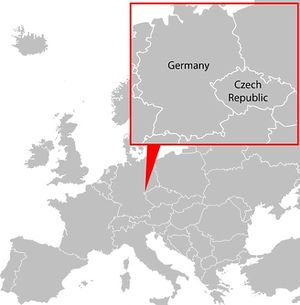 Vienna - Very low levels of radiation, which are higher than normal but don't seem to pose a health hazard, are being registered in the Czech Republic and elsewhere in Europe, the International Atomic Energy Agency said Friday.
The agency said the cause was not known but was not the result of Japan's Fukushima Daiichi nuclear disaster, which spread radiation across the globe in March.
The "very low levels of iodine-131 have been measured in the atmosphere," the agency said in a statement. It said such radioisotope will lose much of its radiation in about eight days.
However, an official familiar with the matter, who asked for anonymity because he was not authorized to comment, said the release appeared to be continuing.
The agency said that it was investigating.
In Prague, an official at the Czech State Office for Nuclear Safety said he was "100 percent sure" that the radiation had not come from any Czech nuclear power plant - or from any other source on Czech territory.
Speaking on condition of anonymity because he wasn't authorized to talk to the media, the official said tests are under way around the country to try and identify the source.
The Czechs are betting heavily on nuclear power and have plans to dramatically increase production - a move that would give the country a place among Europe's most nuclear-dependent nations. They currently rely on six nuclear reactors for 33 percent of their total electricity. The government hopes to at least double that output.
That's in stark contrast to its neighbors: German Chancellor Angela Merkel's government decided to phase out nuclear energy by 2022 following the meltdown at the Fukushima plants, and Switzerland has followed suit. Austria abandoned nuclear energy after the 1986 Chernobyl nuclear disaster and strictly opposes the Czech nuclear program.