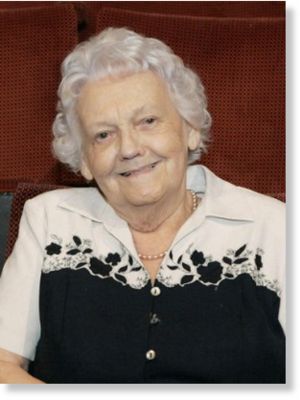 The Truth about what happened the night Maire Rankin was murdered will never be known, according to her daughters Brenda and Aine.
The two daughters gave their first interview to
TV3′s Midweek programme tonight
, in which they described the past two years and 10 months as a "living nightmare".
Their 81-year-old mother, Maire, was killed in the early hours of Christmas morning in 2008. Her neighbour, Dublin pharmacist Karen Walsh, was convicted of the brutal murder and jailed for a minimum of 20 years last Friday.
"The past two years and 10 months have been about Karen Walsh," Aine told presenter Colette Fitzpatrick during the interview. "We have been in court 50 times and have been completely and utterly obsessed with the trial. It has taken over.
It is only in the last few days that I am starting to realise she is dead. But we have started talking about Mummy again and we have gotten her back.

We are only now rebuilding who she is. We cannot pass this legacy on to future generations of the Rankin family," she added during the emotional interview.
The two daughters said that it became apparent during Walsh's testimony that she would not reveal the truth about her mother's murder.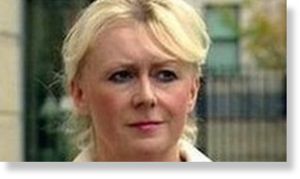 "She was changing her story. Her account was inconsistent and not rational. Nor was there any sign of remorse," said Brenda, while Aine added it was difficult to listen to her describe what had gone on.
Maire Rankin had planned to spend Christmas Day with her daughter Brenda's family in Loughbrickland. However, she had been sick with a chest infection and insisted she stay in her own bed on Christmas Eve.
Both Aine and Brenda spoke with their mother before she went to her bedroom to watch midnight mass.
At some stage after those phone calls, Walsh called into the house with a bottle of vodka, which she drank neat through the course of the morning.
Maire's family believe Walsh started a confrontation after their mother urged the 45-year-old not to drink or lie on her bed.
Walsh was found guilty of killing the 81-year-old in a frenzied attack. The elderly woman was left battered with bruises to her face and body, as well as eight broken ribs.
Walsh then sexually assaulted the victim with a crucifix that hung above Mrs. Rankin's bed.
Brenda described the scene she found at her mother's house on Christmas morning:
"Her body was found naked and partially covered when I got to the house with my uncle Arthur.

The state of the room alarmed me. I knew it wasn't natural what had happened there. The room was in disarray and when I saw that she was naked, I knew something terrible had happened. She was left lying on her back, partially covered with the broken crucifix at her side."
The police told the family that there may have been a sexual motive to the attack. It later transpired that Walsh had sexually molested her in order to make it look as is an intruder had broken in.
"Those were very dark days," continued Brenda.
There are still missing pieces in the story of what happened that night.
"We never found out what happened her nightdress, for example, but we have to let go of those things and move on."
Walsh became a suspect after it was discovered that she used the victim's telephone seven times on the morning of the murder.
"We spent 2 years and 10 months trying to put together the picture but we will never really know. We've tried to make sense of it in our own minds so we live with it and cope with it," said Aine.
The one thing we found helpful was the prosecutors last speech to the jury, explained Brenda.
"He said that you do not need to see every piece of the jigsaw to see the whole picture," she said while recapping his argument.