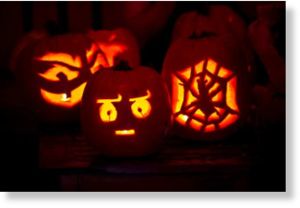 California's homeless sex offender parolees will be rounded up and kept indoors Halloween night under a new initiative announced under the state's annual Operation Boo crackdown.
The state corrections department began the Halloween night initiative in 1994 and has expanded it since.
Sex offenders on parole are required to remain indoors from 5 p.m. Halloween night to 5 a.m. the next day and are banned from turning on external lights or decorating their houses for Halloween.
During the curfew they may only open the door to law enforcement.
The new condition imposed this year deals with transient sex offenders, who will be required to report to special centers to spend the night under supervision.
In Southern California, several government entities have taken a hard line on sex offenders leading up to Halloween this year.
Riverside County supervisors and the cities of Hemet and Temecula have passed measures prohibiting sex offenders (including those not on parole) from decorating their houses or passing out candy.