London police said on Tuesday they will consider using baton rounds as calls mounted for them to use stronger measures in riots that have been sweeping the capital for the last three nights.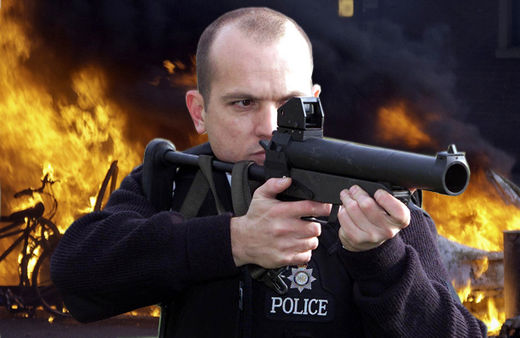 "That's a tactic that will be used by the Metropolitan police if deemed necessary," Deputy Assistant Commissioner Stephen Kavanagh told reporters.
Officers said they hoped they were wrong as they said they were "preparing for mass disorder again" tonight.
Senior Scotland Yard officers, led by Acting Commissioner Tim Godwin, met a number of departments last night to discuss the use of various tactics.
Asked about other tactics, such as plastic bullets or baton rounds, Mr Kavanagh said: "Through the night the Commissioner did absolutely consider that as one of the tactics available to use, a tactic used if deemed necessary.
"These are very fast-moving mobs - by the time we get baton guns there, they will have moved on."