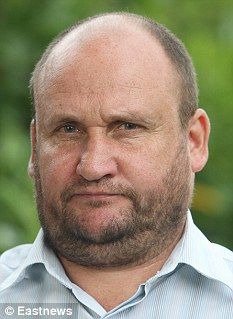 When two police officers turned up on his doorstep at 11.20pm, Clive Lindoe feared the worst.
But the father of three was shocked and angry to learn the reason for the late-night visit - an allegation that his youngest son had thrown an apple at another boy.
They even threatened to arrest Charlie, 13, when his father initially refused to let them see him until the morning.
The schoolboy was then woken up and taken to the 'bullying and brutish' officers, who made him sign what is believed to have been a neighbourhood resolution agreement, used to resolve minor disputes - even though he denied hurling the apple in the first place.
Mr Lindoe, 50, has since made an official complaint to Essex Police, accusing the force of leaving his son traumatised by the heavy-handed treatment. 'We had been enjoying a lovely evening together as a family,' said Mr Lindoe, who lives with his wife Lyn, 48, and their children Charlie, James, 14, and Robyn, 16, in Great Horkesley, near Colchester.
'The boys had gone to bed and then suddenly there was a banging at the door - really hard knocks.
'When the police told me they were investigating reports of an apple being thrown I could not believe it was about such a petty issue.
I told them they would have to come back in the morning, but they said, "We can't do that - get him out [of bed] or we will go in there and arrest him".
'Charlie was crying and shaking and saying, "Dad, I didn't do it, I didn't throw the apple, don't let them arrest me".
'If they were investigating a murder or a serious assault, I could understand the need for coming late at night.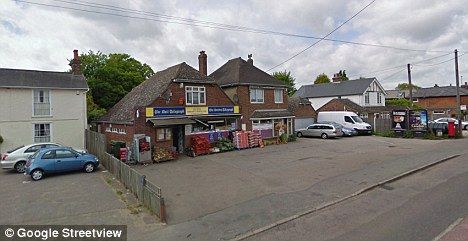 'But they arrived five days after [the incident] was supposed to have happened.'
Mr Lindoe said his son had never been in trouble with the police before, and accused the officers of failing to listen to his side of the story when they grilled him at the family's £250,000 bungalow on Saturday.
'He's no angel, that's for sure, but he did not do this and he did not deserve to be treated like that,' Mr Lindoe added.
'The officers were bullying and brutish in the way they approached us.'
He suggested the apple-throwing was the result of a long-running squabble between two sets of boys in the village.
He said his son had been out with a friend when they bumped into another youth from the rival group, who has been named locally as Leo.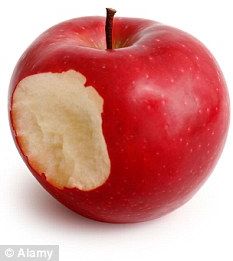 During the confrontation that followed, Mr Lindoe said an apple was thrown at Leo, leaving him with a slight bruise to the arm - but he added that he had made enquiries and was certain his son was not responsible.
'This kind of thing happens when kids are growing up,' he said. 'They have their friends they get on with and then there are others who they may not get on so well with.
'But to behave in the way [the police] did to my boy, at the time they called round, just beggars belief.'
Yesterday, the family were visited by a sergeant who is investigating their complaint.
Essex Police has refused to identify the form Charlie signed because their investigation is 'ongoing'. A spokesman added: 'It would be inappropriate to comment any further.'