Boys are more likely than girls to use the cover of the internet to bully others, a study has found.
Half of the boys and young men polled admitted to 'cyber-bullying', something that had been thought to be favoured by girls as they are less likely to use their fists to settle disputes.
In addition, almost 70 per cent of the males surveyed had been victims of electronic bullying, ranging from the forwarding of embarrassing photographs without permission to adding humiliating information to someone's Facebook account without their knowledge.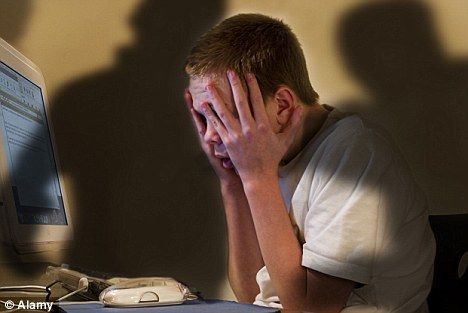 In contrast, just 33 per cent of the females polled owned up to being cyber-bullies and 49 per cent to being victims.
Forty per cent of both sexes admitted to 'fraping' - or altering someone's Facebook account when they are away from their computer, leading to humiliating information being seen by all their friends.
Some 82 per cent of the boys and young men surveyed by Aberdeen's Robert Gordon University said they'd accessed internet porn - usually intentionally. The figure for girls and women was 39 per cent.
The habit started young with half of those of both sexes aged between ten and 16 having viewed obscene material online.
The survey of British youngsters for MTV teen soap opera Being Victor also found the girls and women to be more aware of the dangers of the internet than their male counterparts.
Researcher Dr Siobhán Jordan said this may be that campaigns about the dangers of being groomed by paedophiles had focused females minds on the issue.
But rather than worrying about putting other girls in danger by bullying them online, they are desisting out of fear of being caught out.