New areas under threat after 1,700 homes were cleared out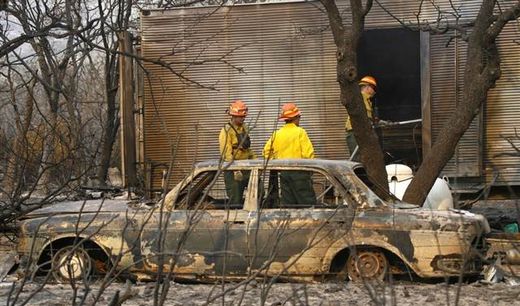 Another afternoon flare-up of the fire outside Sierra Vista, Ariz., was expected Friday, triggering new evacuations a day after 1,700 homes were cleared out.
The wildfire in southern Arizona's Coronado National Forest is within a few miles of Sierra Vista, population 40,000, and has destroyed or damaged at least 47 homes and 10 other structures over 18,000 acres.
The number of firefighters deployed has grown to nearly 800, and soldiers from a nearby Army base were being trained to battle the fire should it enter the base.
Officials on Thursday closed off a 12-mile stretch of State Route 92 due to the conditions from the Monument fire. One county official driving along a still open section of SR 92 said he saw flames as tall as 40 feet on either side of the highway Thursday afternoon.
Police and fire officials used sirens and speakers to exhort residents in the unincorporated area of about 3,200 homes to flee, azcentral.com reported.
Many people trying to flee were caught in traffic jams as roadblocks impeded their progress, azcentral.com reported.
Hundreds of residents in canyon areas outside the city had evacuated over the previous two days and more than 500 firefighters are attacking the blaze.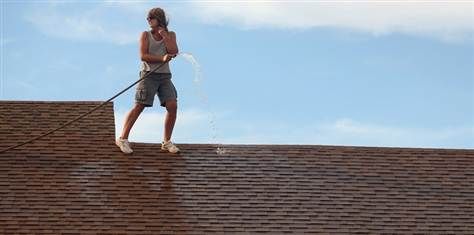 Fire information officer Dale Thompson said the next few days will be tough on the fire lines because of the winds gusting up to 40 mph.
Winds and searing temperatures also moved into New Mexico, where firefighters battling a blaze that surrounded Carlsbad Caverns National Park had it 70 percent contained and it was no longer threatening the park's visitors center and employee housing. The fire started Monday, charred about 30,500 acres of desert scrub and forced the park to close.
Interstate 25 reopened at 4 a.m. Thursday after being closed for four days because of the wildfire near Raton, N.M., that destroyed eight homes.
Winds feed Wallow fire
The wind also raised concerns among firefighters battling Arizona's largest blaze at 773 square miles, or 495,000 acres, in the eastern part of the state. A pre-evacuation notice for an area in southeast Eagar, Ariz., was issued Thursday because of high winds and possible spot fires.
Containment on the Wallow fire inched up to 33 percent, but more winds were predicted through the weekend, with gusts of 50 mph possible.
"We're kind of keeping our fingers crossed for the next three days because of the predictions," fire information officer Richard Hadley said.
Fire managers were concerned about the fire burning in the Blue Range area south of Alpine, Ariz. - the least secure part of firefighters' lines and closest to the nearest town still threatened, Luna, N.M., where about 200 people live.
A line of cut fuels and intentionally burned areas was completed between Luna and the fire itself at daybreak Thursday, and fire commanders expressed confidence it would hold.
More than 4,600 firefighters are assigned to the fire.
A single campfire in the Bear Wallow wilderness was the fire's "most likely cause," said Apache-Sitgreaves National Forest supervisor Chris Knopp. He confirmed that investigators had questioned two people but declined to say any more about the investigation. He called them "persons of interest," not suspects.
When forest officials were first called to the fire May 29, they spotted a fire near a campfire, Knopp said. Officials also saw a separate fire about three miles away, but they were unsure if it had been sparked by the campfire, he said.
"I just hope they identify the people responsible for this," Knopp said.
Hundreds of firefighters have been working for days along the New Mexico line to keep the flames out of Luna. Thousands of others are working the rest of the fire, including around three mountain resort towns in Arizona.
Those residents still under evacuation could be allowed to go home by the weekend, Macdonald said. Alpine and Greer are under little fire threat now, but dangers such as burned trees that would topple must be removed before the area is reopened.
About 2,400 people remain evacuated from Alpine and Greer and smaller vacation enclaves after about 300 were allowed to return to the town of Nutrioso on Wednesday, said Brannon Eagar, the chief sheriff's deputy in Apache County. On Sunday, all 7,000 people evacuated from the towns of Springerville and Eagar were allowed to go home.
The Associated Press contributed to this report.