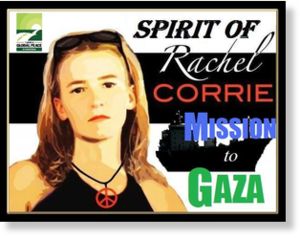 While the Malaysian and Egyptian governments had publicly agreed on May 16 that the humanitarian aid ship
MV Finch
, also known as the
Spirit of Rachel Corrie
, could berth at the El-Arish Port, this has not taken place as yet.
Matthias Chang, the mission leader on board the
Spirit of Rachel Corrie
, said in an e-mail from the vessel today that the Egyptian government had yet to allow the ship to berth and the crew to disembark and unload the PVC pipes needed for restoring the sewerage system in Gaza, which is now home to 1.5 million Palestinians living in an area measuring 360 sq km in all.
Chang, who is perplexed by the foot-dragging by the Egyptians, said since May 17, the
Spirit of Rachel Corrie
had been turned into "a prison ship for all intents and purposes".
The sea-borne humanitarian aid team consists of a crew of five comprising three Malaysians and two Indians, and seven activists made up of four Malaysians, two Irish and one Canadian.
The humanitarian aid ship initiative had been undertaken by the Perdana Global Peace Foundation, a non-government organisation founded by former Prime Minister Tun Dr Mahathir Mohamad, to restore the existing sewerage system and assist in alleviating current illnesses and help prevent the spread of further disease in Gaza, also described as the world's most densely-populated site.
The Egyptians had also imposed a condition that the pipes be transported via Karem Shalom, at the Israeli border in Gaza.