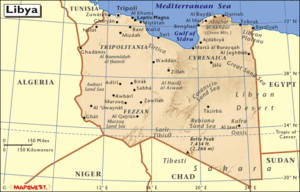 The Middle East is an important source of oil for China. On the weekend, Saudi Arabia's Aramco announced its latest proposal to supply crude to a refinery in the southwest of China, where Beijing is building an oil pipeline that slices through Myanmar.
About half of China's crude imports last year came from the Middle East and North Africa. China wants to diversify supplies, but Arab countries and
Iran
hold so much of global reserves that they are sure to remain major suppliers.
"China's influence in the Middle East has grown steadily, reflecting its economic growth, and that will oblige China to speak out more about regional affairs," said Guo Xian'gang, vice president of the China Institute of International Studies in Beijing.
On Saturday, Libya's top oil official said Tripoli was considering offering oil block contracts directly to China, India and other nations it sees as friends in its month-long conflict with rebels.
Yet Beijing has had relatively limited diplomatic sway in the Middle East, and no major military role. It has tended to bow, sometimes begrudgingly, to Western demands, while pursuing its commercial and energy interests.
China's handling of
Libya
reflects that awkward balance: both accommodating and criticizing Western demands.
In abstaining on the Security Council resolution, it cited calls of Arab countries for prompt U.N. action.
Beijing has rarely used its veto as a permanent Security Council member to block resolutions, but has sought to dilute Western proposals by using the threat of veto. It abstained from the resolution that preceded the 1991 Gulf War.
Russia
, which also abstained on the resolution, called on Britain, France and the United States at the weekend to stop the air strikes, describing them as "non-selective use of force" against non-military targets