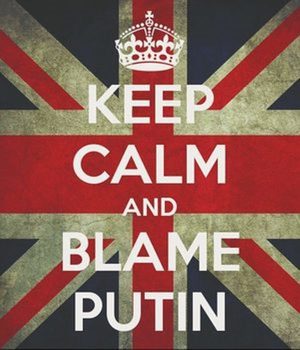 Carry on up the Moskva
Men fight for liberty and win it with hard knocks. Their children, brought up easy, let it slip away again, poor fools. And their grandchildren are once more slaves.
- D.H. Lawrence
Recent Comments
This is all going really well. It's important that the Brit, Canadian and other U.S. toadies go completely over the top. Make total fools of...
---
You have to have a thick skin to be in the tech industry. Try JUST TRY running a server especially a game server as admin if you are a whiney...
---
Can't do the time...don't do the fucking crime. How hard is that to comprehend. Kill someone I give a shit if you suffer. BUT, the (in)justice...
---
Holy crap that was funny...
---
@ demore A future with no pencils? Who uses pencils? Young people nowadays can't even sign their names. As long as they have a smart phone or pad...