About Jenny D I'm a nutritionist interested in vitamin D, calcium and magnesium interactions and their impact throughout the body. I'm also interested in promoting change within the health care system regarding the use of individualized nutrition therapy and change in the nutrient guidelines at the Federal level.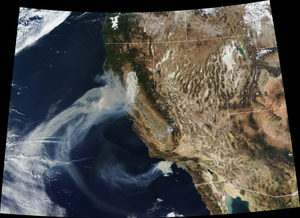 The Camp Fire east of San Francisco and the Woolsey Fire west of Los Angeles make 2018 California's worst-ever wildfire season
A radical inner transformation and rise to a new level of consciousness might be the only real hope we have in the current global crisis brought on by the dominance of the Western mechanistic paradigm.
- Stanislav Grof
Recent Comments
RT's likely voice recognition software driven transcription of this interview is hilarious. RT wrote, "The French made it clear that they didn't...
---
Excellent point @win52. While I do not support sanctions of any kind (yes, they disproportionately affect innocent people, and also sanctions...
---
Thanks Sott, for finding and putting this good summary up. Indeed the fires escalated really quick.. However, how they started so concurrently, it...
---
The Russian government has recently outlawed paying children to protest and disrupt public life. Looks like Navalny is being shut down, legally.
---
The truth is, it never ended. Just assumes different methods. Propaganda, and manipulation being chief among them. When that fails, kinetic...