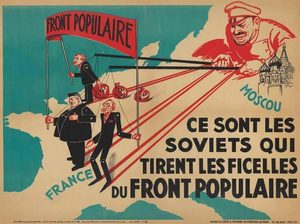 Plus ça change
The bourgeois produces the Bolshevist, inevitably as every half-truth at length produces the contradiction of itself in the opposite half-truth.
- D.H. Lawrence
Recent Comments
Yes, it's terrible and all, but here we are talking about 50 nameless peasant's, whereas with GW, Blair, and associated gangsters murdered...
---
our founders understood this concept. in the 1700's. we would be wise and do well. if we followed and enforced their advice.
---
They are doing this in Seattle Tacoma today as well. Obviously this is coordinated, and obviously it's being done to prepare for a coming event,...
---
Why is there more concern over gun control because of isolated individuals while there is little concern over weapon control in governments?...
---
HVAC How absolutely sweet of you :) I appreciate your Song!!