About dugdeep
Name: Doug DiPasquale

Doug DiPasquale is a Holistic Nutritionist, Paleo enthusiast and health journalist living in Toronto, Canada. He's a regular contributor for SOTT.net, Dot Connector Magazine, the Huffington Post Canada, The Food Network Canada and has contributed to many other blogs and online publications. He's passionate about the food we eat, exposing the lies and faulty thinking of the "food police" and informing the public about how to eat real food, ie. replacing that wheatgrass shot with bacon.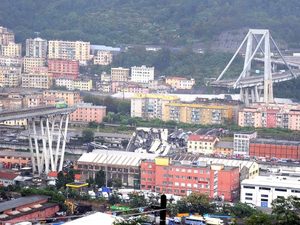 14 August 2018: Morandi Bridge in Genoa, Italy, collapses during a storm, killing 35 people
A man who does not think for himself does not think at all.
- Oscar Wilde
Recent Comments
@lut - "You're obviously too thick to have noticed that nowhere in Blisslife's post did he say he was talking about his own personal experience,"...
---
Cows have 800 blood types... I found that interesting. So what blood type do aliens prefer? Lol
---
There's something fishy going on with the dating of granite.. the older granite being closest to the top and the younger below it.
---
It may be an election year, but the reality, for me is that without adequate healthcare funding, and social programs, then a society and country...
---
i would say us problem is for the most part about being both idiotic and predictable. like a trademark.