About Gary
Name: Gary Boyle

Gary Boyle is a social care worker and part-time unpaid taxi driver for his teenage children. He has a background in architecture, with particular interest in natural building. Although living in the increasingly ponerized British Isles, he enjoys a relatively simple lifestyle. He loves bacon, satire and exposing psychopaths in power and strives to rebuild 'Soul Communities' with co-linear folk.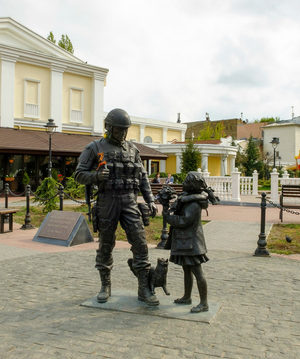 вежливым людям ('Monument to polite people'), Simferopol, Crimea
Every ten years or so, the United States needs to pick up some small crappy little country and throw it against the wall, just to show the world we mean business.
- Michael Ledeen
Recent Comments
It appears that the motivation behind the plan to build the largest dam in the Middle Americas is to have a non radioactive dependable electricity...
---
everybody needs a little uranium
---
A little over a year ago, I read an article about AMERICA'S wheat crop. The article says that prior to HARVEST, all American wheat is saturated...
---
They've since updated the timeline: police now say they stopped Tarrant 21 mins (not 36 mins) after they received the first emergency call. See...
---
Here's what's really going on here! The current PM "Arden" was elevated and backed into her current POSITION as PM by none other than "HILLARY...