About Gary
Name: Gary

Gary Boyle is a social care worker and part-time unpaid taxi driver for his teenage children. He has a background in architecture, with particular interest in natural building. Although living in the increasingly ponerized British Isles, he enjoys a relatively simple lifestyle. He loves bacon, satire and exposing psychopaths in power and strives to rebuild 'Soul Communities' with co-linear folk.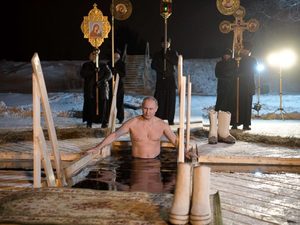 Epiphany
Each time we face our fear, we gain strength, courage, and confidence in the doing.
- Anonymous
Recent Comments
The National Defense Strategy released Friday constitutes a grave warning to working people in the US and throughout the world. Driven by the...
---
I note a trend which is fascinating. During the U.S.' last "recession" of 2008-09, many smaller businesses failed in my community. Many, many,...
---
Smacks of desperation. The empires are going down. The English one only possesses Scotland, Gibraltar and the Malvinas now. The US one is...
---
Learn your place. We make the culture, not you...[Link]
---
Looks like all the redneck reactionaries are focussing on SOTT now. I wonder why?