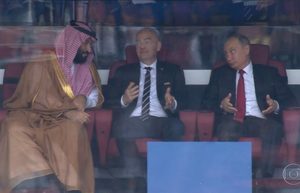 "That's life!"
A nation that is afraid to let its people judge the truth and falsehood in an open market is a nation that is afraid of its people.
- John F. Kennedy
Recent Comments
This brief section from Graham Hancock's book might explain this; This short, sharp deep freeze lasted for 1,200 years until 9600 BC when the...
---
A ferocious line of wind and waterspouts in china dropped octopus, shrimp, starfish from the sky miles inland Sushi delivered fresh to your...
---
If only humans could do this. The war between the sexes...over. Feminism... done. It would be like heaven...
---
This is completely on the brown people. If they cared about their children they would stay at home and concentrate on making their OWN countries...
---
They breed them pretty stupid in Amerika