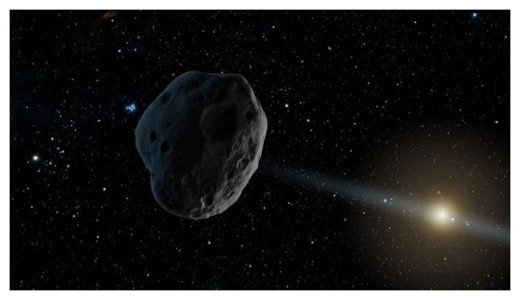 This coming Friday, March 2, an
near-Earth asteroid
will be sweeping within 70,000 miles (113,000 kilometers) of our planet's surface.
While there's no danger of any collision,
asteroid 2018 DV1
will be coming closer to Earth than the Moon, which is nearly always enough to grab the attention of asteroid-hunters. And on top of that, 2018 DV1 is about 23 feet (7 meters) wide, which NASA's
official Asteroid Watch
declared was about the size of a bus.
And it should make for an impressive sight if you have the necessary tools to see it. Assuming that you don't have
access to powerful telescopes
, you can watch a live stream of the asteroid passing through the night sky from the Virtual Telescope Project and Tenegra Observatories in Arizona, who will be
showing the video on their website
.