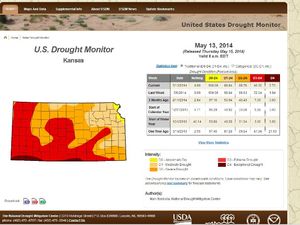 Drought conditions are continuing to worsen in Kansas despite recent rain, prompting Gov. Sam Brownback to declare half the state in a drought emergency.
All 105 counties are now under some type of drought status.
Brownback issued an updated declaration Wednesday putting 56 counties in the most serious emergency category. Twenty-six have been placed under warning status, and 23 in a watch status.