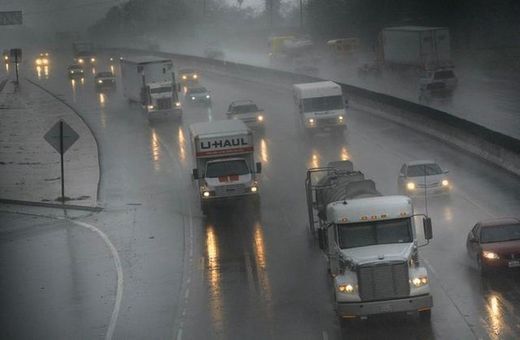 Water vapor - Mississippi River-size amounts of it flowing at hurricane speeds miles above the Earth - is hurtling across the Pacific, an atmospheric river poised to drench a parched Northern California and the Sacramento region as early as Thursday night.
A crack team of science experts is going along for the ride, part of an experiment known as CalWater 2015, many of whom gathered at McClellan Park near Sacramento on Tuesday in preparation for the major weather event and the vital information they hope to pull from the phenomenon.
"It's a real milestone for us. Nothing of this scope has happened," said Marty Ralph, director of the Center for Western Weather and Water Extremes at Scripps Institution of Oceanography in San Diego, of the project he's helping to lead. "One of the drivers of CalWater was the uncertainty of climate projections. We haven't had the data to measure the strength and structure of ARs. ... There's so much potential for the monitoring of atmospheric rivers."
They come from an alphabet soup of agencies, universities and scientific institutes, from NOAA to NASA, USGS and the DOE, to study atmospheric rivers and the role they play in water supply. The researchers will cast a wide net from the Sierra Nevada to the Coast Range and into the Pacific Ocean during a storm system that CalWater forecasters said will produce "copious" amounts of rain into Saturday.
"There will be ample opportunity to store this water, hopefully, and provide a little relief from the drought," said Allen White, a research meteorologist at the National Oceanographic and Atmospheric Administration.
The information the scientists glean, they hope, will help do nothing less than predict the future of water and weather in a California at the mercy of both. Think of atmospheric rivers as a massive water vapor pipeline, responsible for many of the major storms along the West Coast and about half of the rain and snow Northern California sees each year.
Knowing how atmospheric rivers are formed, how strong they are and where they will land can help communities and water experts in California and the West. They can better plan for water storage, storm and disaster preparedness, drought and climate change.