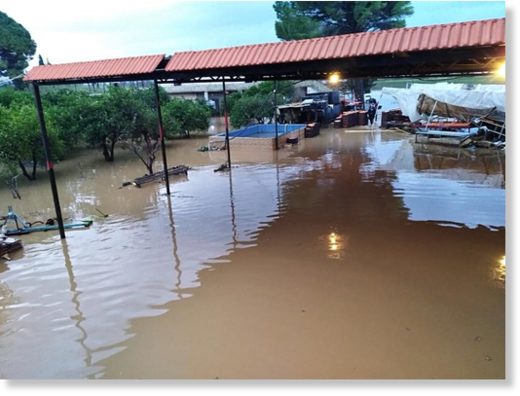 A storm sweeping across the Levant brought snow, heavy rain and some flooding to parts of south eastern Turkey, Lebanon, Syria and northern Iraq over the last few days. According to media reports, at least 3 people have died in the flooding, including 2 soldiers in Turkey.
Turkey
Heavy rain affected parts of south eastern Turkey between 17 and 18 February, 2018. Derik in Mardin province recorded 73.4mm of rain in 24 hours to 18 February. In Sanliurfa province, Harran recorded 56.9 mm and Siverek 52.6 mm during the same period.
Turkey's Anadolu news agency
reported
that, on Sunday 18 February, 2 soldiers died after their armoured vehicle fell into a swollen river in Akcakale district of Sanlıurfa province, close to the border with Syria. Two other soldiers in the vehicle managed to escape.
Lebanon
In Lebanon, Civil Defence were called on to make dozens of water rescues after heavy rain between 17 and 18 February.
In Lebanon's North Governorate, Tripoli recorded 81 mm of rain in 24 hours to 18 February. Streets and homes were flooded across the city. The heavy rain damaged houses and farmland in Koura district. On 19 February, MP Fadi Karam toured the affected areas.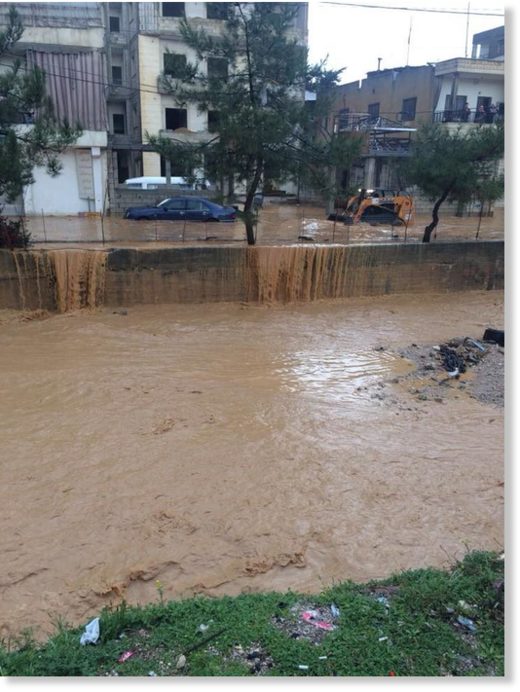 Areas of Arida and Berqayel in Akkar Governorate also suffered some flooding. According to Lebanon's National Media Agency, some Syrian refugee camps were flooded in Akkar.
In Beqaa Governorate, Civil Defence reported that they were called out to rescue several people trapped in flooded homes in Chtaura. According to the
National Media Agency,
one man drowned in the overflowing Hasbani River near the town of Ain Arab, Beqaa.
Syria
About 50 km north east of Tripoli in Lebanon, the city of Safita in Syria's Tartous Governorate recorded 63.2mm of rain in 24 hours to 18 February.
However, areas in the country's North East suffered the worst of the rain and flooding. Local media said that a number of citizens were evacuated from their homes in Al-Hasaka Governorate due to the flooding of Khabur River. Farms and livestock also suffered damage in the surrounding areas.
Iraq
Parts of Iraq have also seen heavy rain over the last few days. Streets of the capital Baghdad were flooded on Friday 16 February after heavy rain.
According to WMO figures, in a 24 hour period to 18 February, Sulaymaniyah recorded 125 mm of rain, Chamchamal 75 mm
and Saladin 445 mm.
Flooding blocked roads in some of the Kurdistan Region's provinces from 18 February, especially in the south of Sulaymaniyah and Garmian areas, according to local media.
Flooding was also reported in Al Anbar and Saladin Governorates, where authorities closed schools and offices on Sunday 18 February. Over the last 24 hours (18 to 19 February),
Tuz Khurmatu in Saladin Province, recorded 231mm of rain.
Flooding and landslides were also reported in Diyala Governorate, in particular along rivers including the Alwand and Diyala.
Iran
Parts of neighbouring Iran also saw heavy rain, in particular Ilam, which recorded 69.2 mm in 24 hours to 19 February and 47 mm 16 to 17 February.