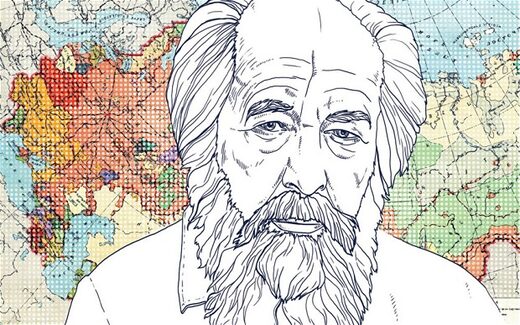 Shortly after being exiled from the Soviet Union in 1974, Russian novelist Aleksandr Solzhenitsyn gave a series of talks in the U.S. and UK. Those talks, including his Harvard Address of 1978, caused many in the West to turn against him. Once the hero of the anti-Communist movement in the West, his criticisms of Western culture, including its materialism, legalism, shallowness and cowardice, cut a little too close to the bone. His warning to the West - that we are in a weak enough state to be susceptible to the infection of totalitarianism - was stern. And while it did not come to pass - and the Soviet Union collapsed - his warning still applies.
Today on the Truth Perspective we discuss Solzhenitsyn's criticisms of the West, of Communism, and why his warning is still relevant. The problems he elucidated are not just still present, they have gotten worse. Solzhenitsyn worried that the West would have to learn through experience, and not through the example of those who had already suffered. It looks like he was probably right.
Running Time:
01:28:23
Download:
OGG
,
MP3
Listen live, chat, and call in to future shows on the SOTT Radio Network!