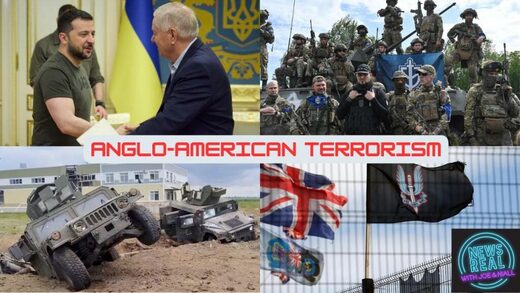 With British and American cruise missiles, shells, and drones currently hitting Russian residential areas on a daily basis, US Senator Lindsey Graham visited Kiev to reassure Zelensky that "
the Ukraine war was the best money the US ever spent because we get to kill Russians!
" Is this the 'Ukrainian counter-offensive' they're all talking about: outright terrorism against the civilian Russian population?
Completely ignoring last week's victory of Russian forces over NATO in Bakhmut, Western media is instead showcasing British 'counter-insurgency specialists' training die-hard Ukrainians in the fine art of blowing people up, and sending armored columns of Humvees into Russian villages to 'liberate' them using 'separatists' with known links to neo-Nazi organizations.
The 'Great Game' of Washington-London unipolarity vs Moscow-Beijing multipolarity just gets nastier and nastier...
Running Time:
01:49:22
Download:
MP3
— 75.1 MB
This podcast is also available to view, share and download on
Rumble
,
Odysee
and
VK
.
Show Notes